I am a San Francisco native, I began practicing Yoga when I was training as a competitive figure skater and downhill slalom skier at the age of 3 years old.

Over the years I learned the importance of a
natural and preventive approach to lifestyle, training and nutrition. As a constant student and teacher, I share my expertise in yoga, ashtanga - hatha - kundalini, meditation, visualization, plant-based nutrition, resistance stretching, sports nutrition, natural supplements, strength training, cleansing, and I am an Organics & Raw Food Chef.

Every facet of these practices helps to support the embodiment of ones natural and healthy lifestyle needs of preventing injuries, increases health, reviving energy, memory, mental focus and strength.







Powered by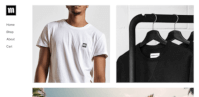 Create your own unique website with customizable templates.